13 Hats at Mother Foucault's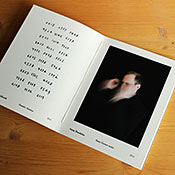 A limited-edition, handmade chapbook released on the occasion of the first 13 Hats reading and performance, at Mother Foucault's Bookshop in Portland on May 10, 2011, featuring texts and color images submitted by all of the Hats.
Details coming soon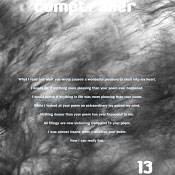 An issue of the newsletter c_L, edited and published by James Yeary. Much of the issue is devoted to collaborative work by 13 Hats, produced through a call-and-response process designed by the editor.
Details coming soon
the hand that closes on the object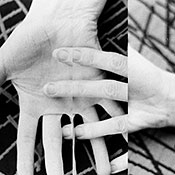 A limited-edition photographic broadside, featuring images of hands with accompanying text. Photographs by Robert Tomlinson, composition by Anna Daedalus, and text by Leo and Anna Daedalus, published under their imprint Marchland Strand.
Details coming soon
CHANSON 13 guilt calendars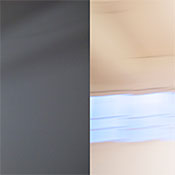 A limited-edition artist's book, featuring visual texts by James Yeary and photographic diptychs by Anna Daedalus.
Details coming soon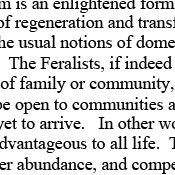 The oracle of Feralism. A 36-page full-color tabloid publication, edited by Alice Hare and published for her by Standard Schaefer. First issue to be launched in March 2013 at the exhibition 13 Hats at 12 × 16, featuring elements of the 13 Hats collaborative project For Alice.
Details coming soon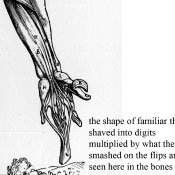 A limited-edition chapbook, printing a collaborative poem written by Standard Schaefer and James Yeary for the December 2011 monthly box project, 130 Cardboard Boxes.
Details coming soon